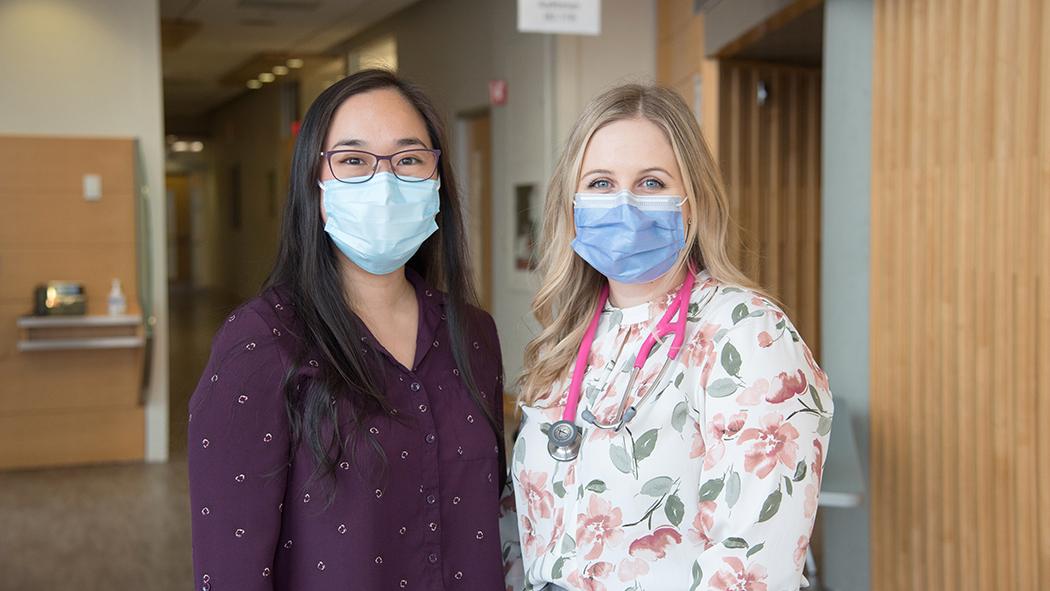 February 7, 2023
Resident Awareness Week is February 6 – 10 and provides an opportunity to recognize the critical role Residents play at London Health Sciences Centre (LHSC) and how they contribute to advancing research, providing excellent patient care and prepare and train the next generation of health care providers.
"Residents are essential members of the organization and most notably our first responders," Dr. Jim Calvin, Interim Corporate Medical Executive, LHSC states. "With residents learning and practicing in areas across LHSC, from prenatal care to end-of-life care, they contribute greatly to patient care and bring with them the latest knowledge in care practice."
LHSC is one of Canada's largest research-intensive teaching hospitals, and is the fourth largest among peer hospitals in Ontario. LHSC is the only acute tertiary academic hospital in southwestern Ontario offering unique opportunities for our residents to provide care during the more than one million patient visits LHSC has each year.
There are currently 754 residents that work across LHSC and St. Joseph's Health Care London, and in 16 departments and 37 divisions within LHSC. Residents are important members of our frontline teams that provide patient-centred care, and are also teachers, trainees, researchers and clinicians. The roles they play help provide excellent care experiences and outcomes and advance new innovations and discoveries.
"The last few years have been challenging for health care, and I want to acknowledge the perseverance and commitment to patient care our residents have shown through it all. As we continue pandemic recovery, I thank the residents for their contributions. Their research, patient care and their role as learners are important factors in the hospital operations now and into the future," Dr. Calvin says. "We are privileged to have the health care leaders of tomorrow within our walls and are grateful for their dedication to providing and improving patient-centred care."