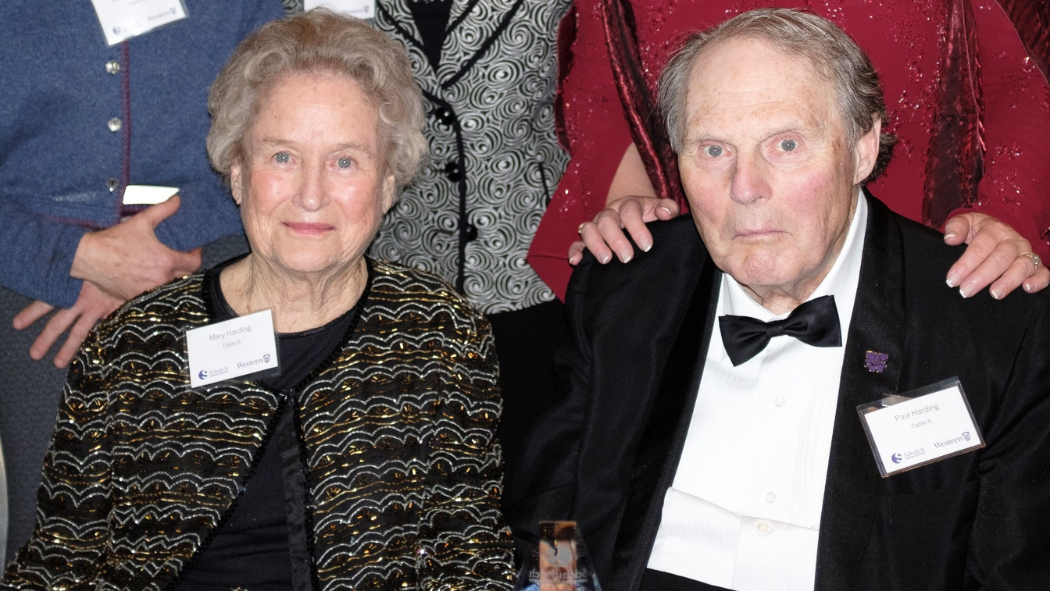 November 1, 2022
Advancements in research have always been important for the late Dr. Paul Harding, who is known in the medical community as the 'father' of neonatal research in Canada. He is now being recognized with a 2022 Lawson Community Partner of the Year Award.
"My dad lived and breathed research," shares Tom Harding, Paul's son. "He wanted to see improvements being made and ensure they were clinically and academically sound. "
Through his continued passion for research, Paul and his wife Mary helped create the Whaley and Harding Research Fellowship, which provides two years of support for an MD or PhD Fellow conducting research that will enhance the health of pregnant mothers, children and infants.
"This support is important for researchers like me who can now recruit the best and the brightest to come work in London," explains Dr. Victor Han, Director for Children's Health Research Institute (CHRI), a program of Lawson Health Research Institute. "This support allows our scientists to work with young researchers who often come with state-of-the-art techniques and impactful ideas for helping mothers and babies during pregnancy."
There have been eight researchers so far that have come to London through the Whaley and Harding Research Fellowship. Dr. Han notes that it has already made a significant impact in the area of neonatal health at Children's Hospital at London Health Sciences Centre (LHSC).
"One fellow came to work in my lab for two years and worked on state-of-the-art microbiology research looking at why some babies fail to grow in the mother's womb. Using his techniques, we have been able to determine the underlying molecular mechanism," says Dr. Han. "Other fellows have focused on genetics, and exercise during pregnancy."
The Harding's ongoing philanthropy is seen as critically important to Children's Health Foundation.
"Nominating the Harding's was a pretty easy choice. They have been quiet about their support, but they have had quite the impact on children's health research," says Scott Fortnum, President and CEO of Children's Health Foundation. "We had a big bequest upon Mary's passing that will continue that legacy and impact."
"Their generosity really stands out and that is why this award is an honour for our family," adds Tom. "My parents never did things for recognition and for me that's the irony in all of this. That is not what mattered to them, so this is a very fitting tribute that we are all thankful for."
The Lawson Impact Awards celebrates hospital-based research that makes a difference by advancing scientific knowledge and applying it directly to patient care. With Awards in eight categories, the annual event honors Lawson scientists, staff, trainees and partners who demonstrate excellence.
Congratulations to the Harding family, and all our 2022 Lawson Impact Award winners.