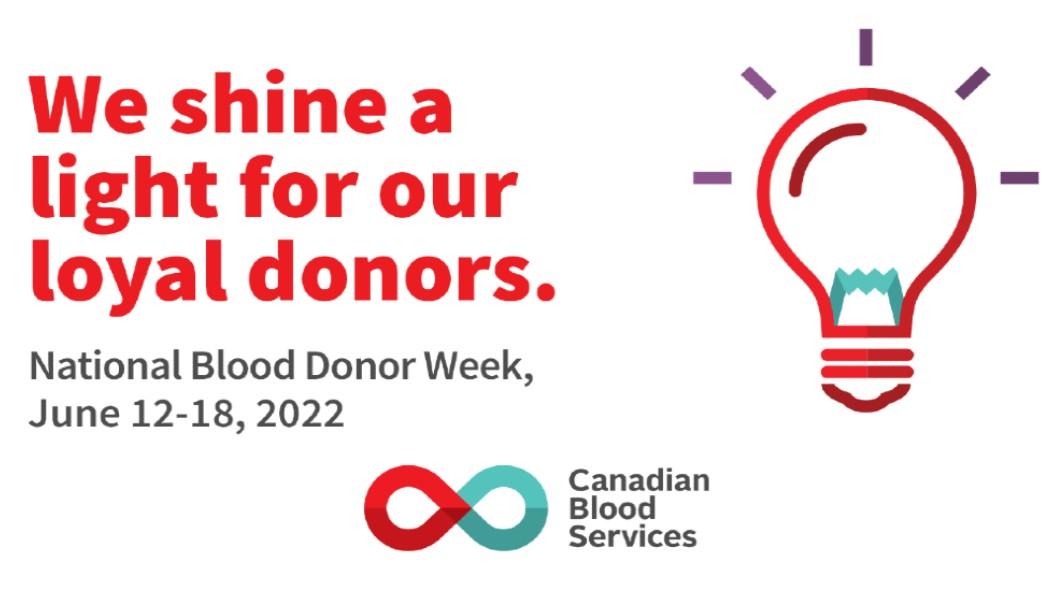 June 14, 2022
Today, June 14, marks World Blood Donor Day, and along with many other health care organizations and landmarks across Canada, London Health Sciences Centre (LHSC) will be part of the Shine a Light for Canada's Lifeline campaign by lighting up the Atrium at Victoria Hospital in red in celebration and recognition of our donors.
LHSC is a proud Canadian Blood Services Partners for Life program member. Through this partnership, LHSC makes a meaningful difference to patients in Canada, demonstrates its commitment to saving lives by setting an annual target for blood donation, raising awareness of the need for safe blood and blood products for transfusion, and recognizing and promoting the values of voluntary blood donation.
World Blood Donor Day takes place during National Blood Donor Week, June 12 – 18, and 100,000 new donors are needed this year. Due to the pandemic, Canadian Blood Services has seen its national blood inventory critically reduced, the smallest in a decade. The number of people who donates regularly has decreased by 31,000 donors since the start of the pandemic.
The demand for blood is global, but access to it for those who need it is not; therefore, the role of volunteer donors is not only admirable but crucial in strengthening Canada's Lifeline.
Please donate blood, plasma, and platelets to Canadian Blood Services by downloading the GiveBlood app, visiting blood.ca or calling 1 888 2 DONATE (1-888-236-6283) to join Canada's Lifeline and book an appointment today.