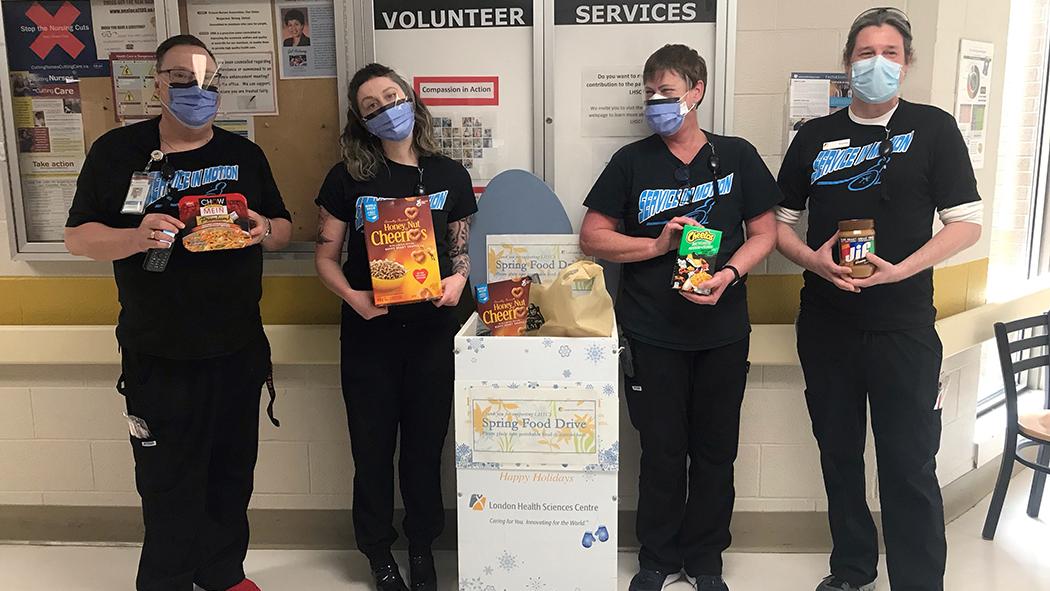 April 19, 2022
From March 14 to April 8, LHSC staff, doctors and volunteers donated a total of 484 lbs. of food and $1,236.37 to the London Food Bank, as part of the Spring Food Drive 2022 campaign. We sincerely appreciate your contribution to this initiative.
A special thank you to the Portering teams at University and Victoria hospitals for organizing and coordinating this annual campaign and to this year's champion Carol Young-Ritchie for her administrative support.
The Spring Food Drive campaign has ended, but the London Food Bank needs help year-round. Let's continue to support them and the community members they serve, especially in these times of need. Thank you for caring for our community beyond our walls.