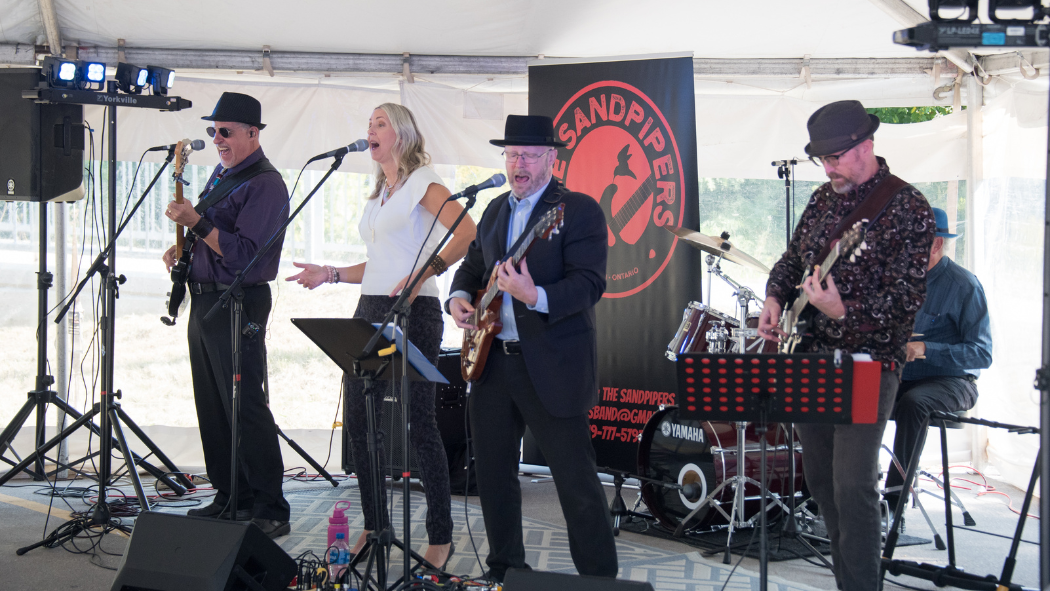 September 21, 2023
London Health Science Centre's (LHSC) University Hospital (UH) celebrated five decades of excellence in care yesterday, and hundreds of friends and Team LHSC members came together to mark the special occasion.
"It's hard to put into words just how special today is," said Cathy Vandersluis, President of University Hospital. "UH holds a special place in my heart so I couldn't be more thrilled to be standing here with all of you, shining a spotlight on the legacy of its first 50 years."
Broadcasting legend Bill Brady had the crowd in stitches as he recounted stories from the 50 years he has been a volunteer at the hospital. Held under a big white tent, the event featured music, games, food trucks, a photo wall, and special programming about the hospital's rich history of ground-breaking research, innovation and patient care. Attendees were also treated to ice cream and live classic rock tunes from The Sandpipers, featuring LHSC's own Dr. George Dresser.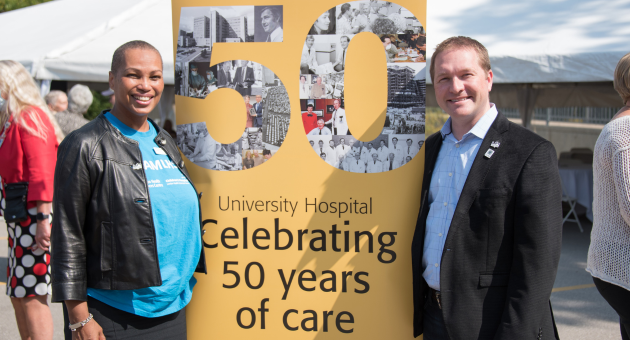 "We have a legacy in London of greatness in health care and University Hospital has played a major role in that," said Brady, who also previously served as chair of LHSC's board of directors. "For 50 years, it's been a beacon and I'm so very proud to be part of it."
In attendance were LHSC staff, physicians, researchers, learners, retirees and board members, as well as London Mayor Josh Morgan, London City councilors, members of provincial government and representatives from partner organizations.
Dr. Ken Stuart, retired physician and vice president of medicine, took the audience back in time to when the hospital's doors first opened in September of 1972.
"From the very beginning, University Hospital was unique," he said. "All our physicians were university appointees who worked with patients on the frontline but also had research labs. What's more, their labs, clinics and offices were attached to each other on the same floor, and this efficient way of practising medicine helped keep the hospital at the very forefront."
The life-changing medical breakthroughs born out of this arrangement were plentiful. In the first decade alone, physician-researchers at University Hospital came up with a safer way of operating on basal aneurysms, performed the world's first operation to correct life-threatening right ventricular dysplasia, and were the first in Canada to perform a heart-lung transplant.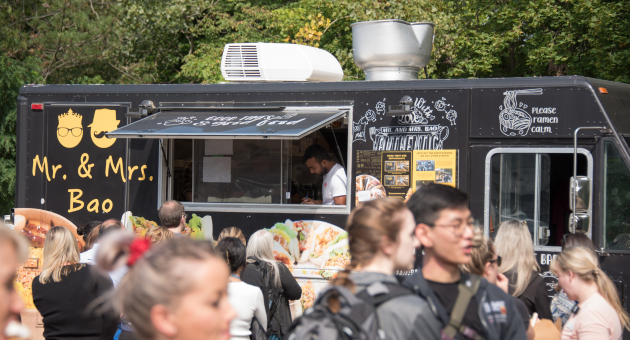 From there, the advancements in medicine continued. University Hospital went from being a world-class centre known for its innovations in brain surgery and team approach to nursing, to one that's now also known for its advances in orthopaedics, cardiac surgery and organ transplantation.
Looking to the future, LHSC President & CEO Jackie Schleifer Taylor says University Hospital will play a crucial role in transforming the health-care system and serving our changing population over the next 50 years.
"The Team LHSC of today carries the heavy-plated gold key (a nod to University Hospital's opening ceremony half a century ago) into the future," she said. "We're so privileged to be in this moment and we take the responsibility very seriously."
Dr. Wael Haddara, chief of critical care, also spoke about his excitement for what is to come. "In the words of Shakespeare, 'What's past is prologue," he said. "We're here to be inspired by our past so that we can dare to imagine our future."
And that future is bright, according to Vandersluis. "The rich history of University Hospital is only going to continue to unfold now and over our next 50 years."
Learn more about the history of University Hospital through written and video stories in our special commemorative webpage.