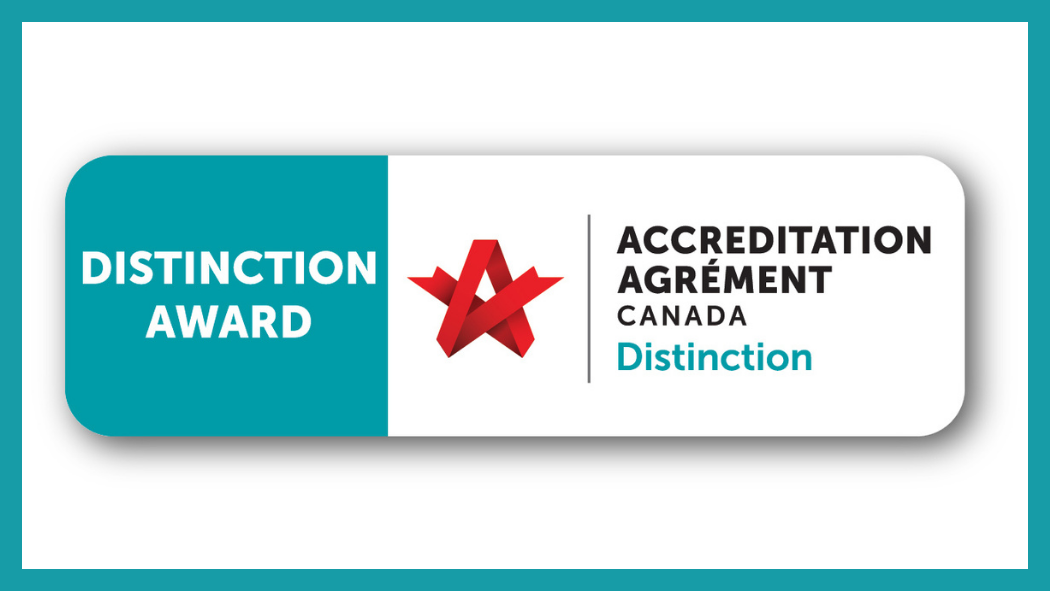 January 30, 2023
Accreditation Canada, the accreditation body that evaluates Canadian hospitals to ensure national standards are met, has accredited the London Health Sciences Centre - University Hospital Clinical Neurological Sciences with Stroke DistinctionTM designation.
Stroke DistinctionTM means that LHSC has demonstrated national leadership in the delivery of high-quality stroke care and has met the criteria of Canadian Stroke Best Practices with Heart and Stroke Canada.
During the accreditation process, a team of surveyors visits hospital to review processes and observe care. All frontline staff, nurses and doctors were involved in preparing for the survey, and their dedication contributed to this achievement.
"Being accredited with Stroke Distinction validates the commitment of our staff and physicians in providing safe and high-quality care to our patients," says Cathy Vandersluis, President, University Hospital, LHSC. "Stroke patients at LHSC benefit from our exemplary care and research."
LHSC was evaluated in five key areas: Standards; Protocols; Key Quality Indicators; Excellence and Innovation; and Client and Family Education. LHSC-UH achieved distinction for acute stroke services, and the Stroke DistinctionTM team highlighted the following key successes:
Making the Network a truly integrated system of care
Successfully forging partnerships with patients and families
Raising public awareness about stroke care throughout the region
Nurturing "passionate and caring" stroke teams and
Providing discipline-specific networks to support best practices
In addition, LHSC was commended for our extensive research in the fields of stroke emergency and hyperacute/acute intervention.
"LHSC's Department of Clinical Neurological Sciences is dedicated to advancing the field of stroke research and providing the best possible care for our patients", says Dr. Luciano Sposato, Head of the Stroke Program.
"Stroke DistinctionTM is the result of our commitment to excellence and a testament to the passion and dedication of our team. This recognition will serve as a driving force for us to continue to push the boundaries of what is possible in stroke care and research."
LHSC was recognized along with its partners in the Southwestern Ontario Stroke Network which includes:
Bluewater Health
Chatham Kent Health Alliance
Grey Bruce Health Services, Owen Sound Hospital
Huron Perth Healthcare Alliance, Stratford General Hospital
London Health Sciences Centre, University Campus
St. Joseph's Health Care, Parkwood Institute
St. Thomas Elgin General Hospital
Windsor Regional Hospital, Ouellette Campus
Woodstock Hospital
Each organization was evaluated individually and as part of the Network, and each achieved a Stroke DistinctionTM.
Read More