A look inside the Critical Care at LHSC
Carol Young-Ritchie, Executive Vice President, Chief Clinical Officer and Chief Nursing Executive of LHSC recently visited the Intensive Care Unit at University Hospital and shares her perspective.
You can read Carol's full reflections from her visit and the impact of the pandemic's wave 3 on staff and physicians here.
As the COVID-19 pandemic worsens during the third wave in Ontario, London Health Sciences Centre's staff and physicians have stepped up to help local, regional and provincial patients needing critical care. This has required tremendous team effort including redeployment, overtime, changes in workflow, construction and more.

Our teams have continued to impress me. Despite changes to their physical space, their model of care, increased stress, emotional and physical tolls – our health-care teams are continuing to provide compassionate high quality care to patients.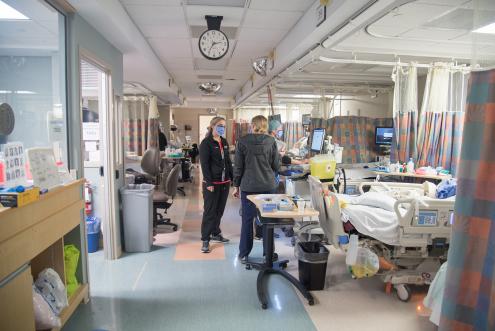 There are different levels of zones when a patient is awaiting a COVID test result depending upon their situation and appropriate levels of PPE are used accordingly. The two extremes are the Hot Zone, used for COVID positive patients, and the Cold Zone, used for COVID negative patients.
Our staff and physicians continue to amaze me with their adaptability and creativity. To see how efficiently and effectively they are working in new spaces and the solutions they have devised to address issues and obstacles they are facing in these unprecedented times makes me grateful to call them colleagues.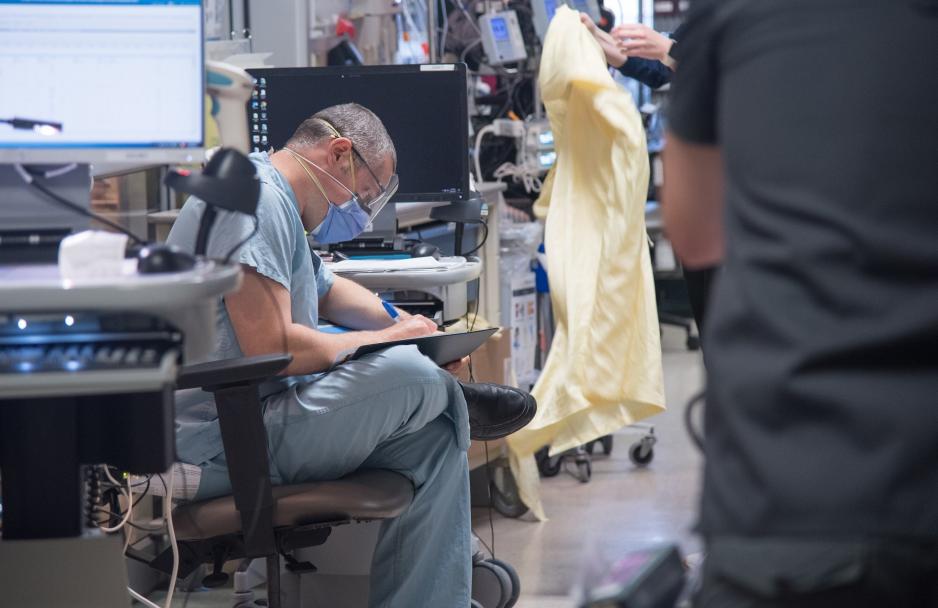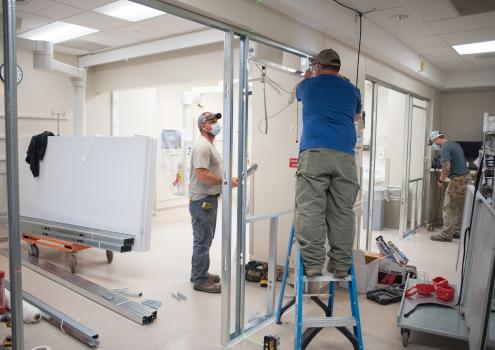 We've expanded our critical care capacity rapidly over the past few months. Our normal capacity includes 39 beds at UH and 31 at VH. Over the past few weeks we have added another 25 critical care beds. Planning continues to expand further if required.
Critical care bed capacity expansion in numbers: 
Added 18 extra in early April 2021
Added 4 extra  beds and access to three on our Paediatric Critical Care Unit on May 1, 2021
Planning for potentially more beds as directed Ontario Health and the COVID Critical Care Command Table. 
Staff and physicians are working in crowded spaces with equipment and technology to carefully monitor critically ill patients. This is not normal for us.  I consistently hear from our teams that they want the public to know just how serious this wave is and how we must abide by the public health directions.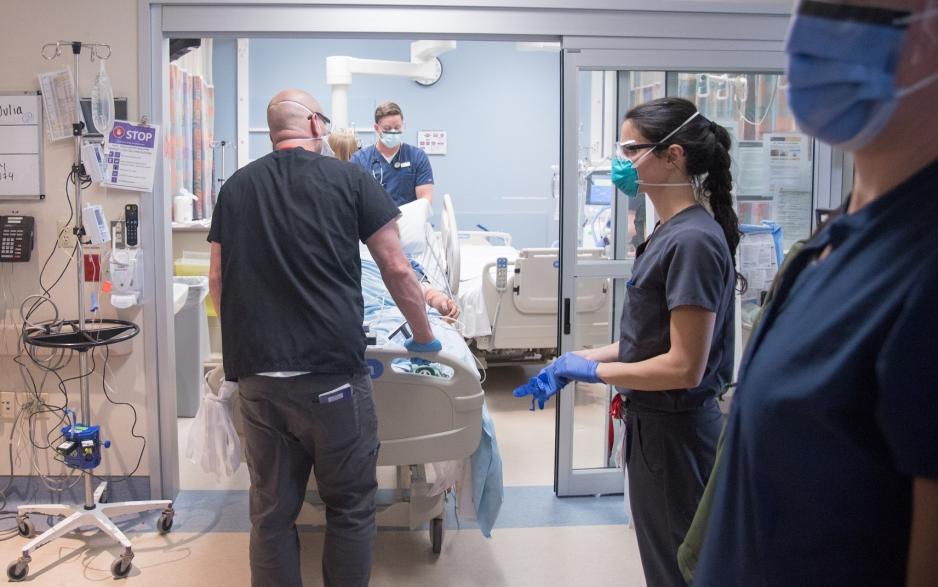 Workflow for our staff from all levels has changed and may continue to change to meet the needs of patients during this unprecedented times. 
I continue to be awed and humbled by all our staff and physicians for their efforts, dedication, selflessness and compassion they show each and every day despite the uncertainty and stress they face.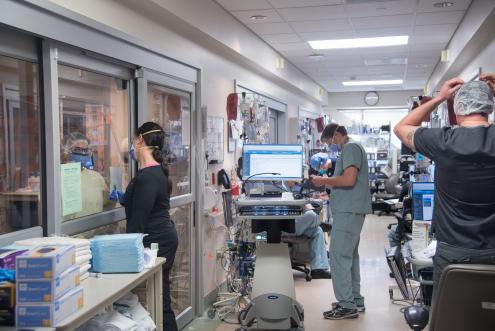 Over the past year we have seen PPE become a scarce to plentiful resource. We knew the importance of it before, now everyone in our country does. It is an important resource, but not as important as our human resource – the health-care workers who use it to provide patient care. To reduce the need to don and doff new PPE, and conserve this resource, staff communicate through a glass door using notes.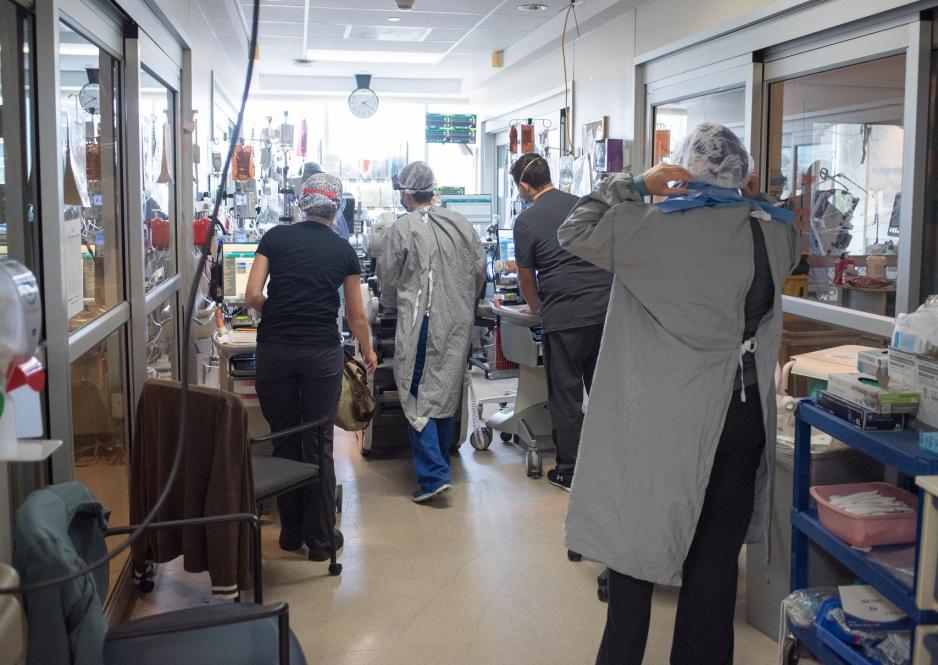 Seeing the limited space our care teams are using to provide care to critically ill patients with COVID-19 is a testament to how care providers are going above and beyond to care for critically ill people. 
They work as a highly skilled team ready to meet the challenges.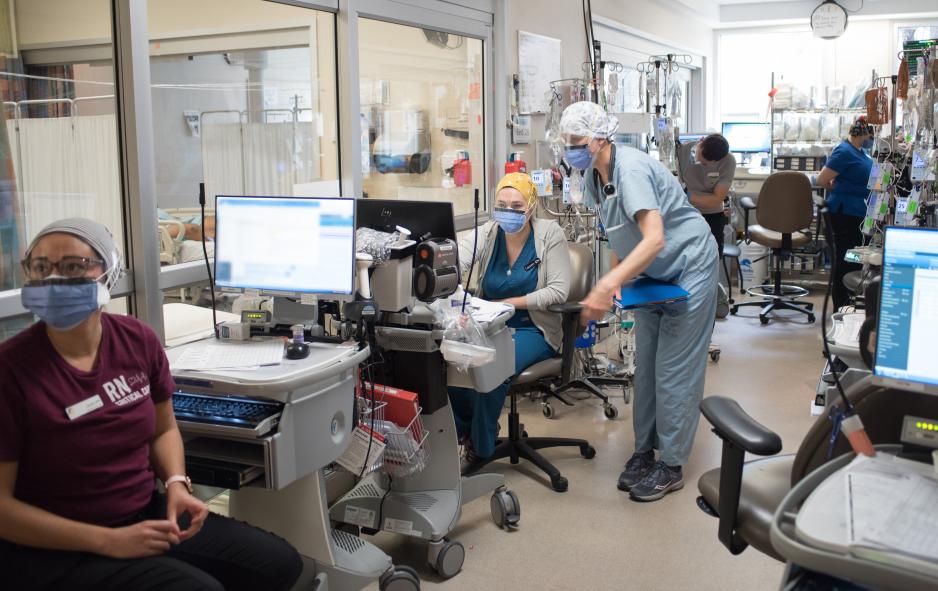 Complex IV medications are administered with pumps outside the rooms enable nurses to monitor and make just in time adjustments without having to don full PPE to enter the patient space.
Being a nurse, I know the level of compassion and humanity our staff and physicians bring when they care for patients. Our patients are not numbers, they are individuals. It can be easy to get numb to the numbers that are reported daily. Our care providers know firsthand numbers represent someone's friend, loved one. This is real and it is serious.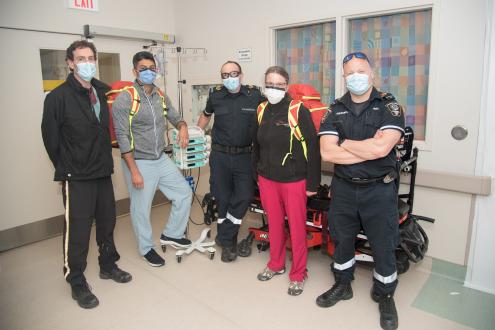 Response is a full team effort – from extra housekeeping staff from our partner Sodexo to our transport teams comprised of physicians, paramedics, respiratory therapists and nurses. We are all in this together in the fight against COVID-19.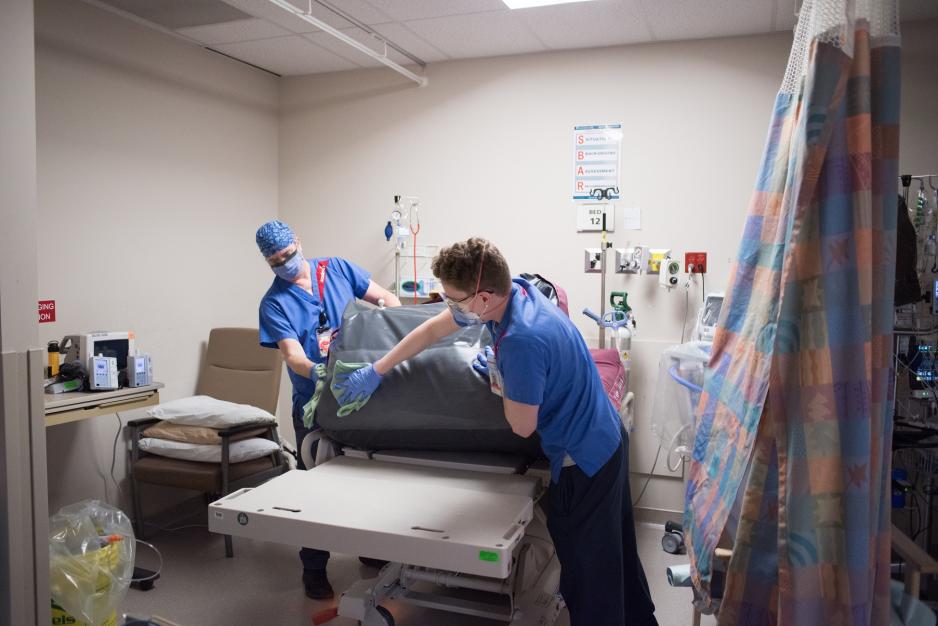 The phrase health-care team has never been more appropriate than it has over the past few months watching everyone pull together to provide care to critically ill patients and support each other through these difficult times. 

LHSC remains open and is a safe place to receive care. It is important that you do not delay seeking care for any urgent or emergent needs. Visit our Service Changes page for more information.