The Medical Genetics Program of Southwestern Ontario provides comprehensive services in medical genetics to individuals, couples, and families in London and surrounding area, in a caring, respectful, and compassionate environment for all patients. The purpose of genetic assessment is to evaluate individuals or families who are, or think they are, at risk of having a genetic condition that could be passed on to their children.
Through the course of our assessment a family history is taken and analyzed, and relevant records are reviewed. Clinical examination and diagnostic testing may also be performed to establish a diagnosis. Genetic counseling helps to provide an understanding of the diagnosis, the recurrence risk and options available to individuals and families.

Our Team: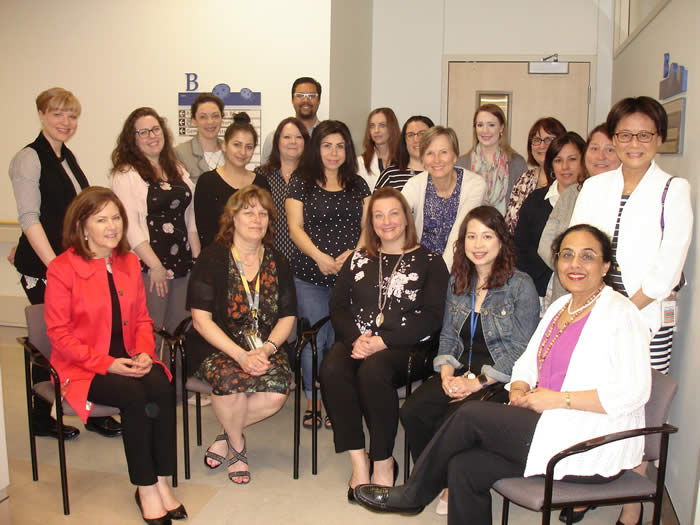 Dr. Victoria Siu Medical Director
Dr. Chitra Prasad Medical Geneticist
Dr. Tugce Balci Medical Geneticist
Dr. Natalya Karp Medical Geneticist
Dr. Maha Saleh Medical Geneticist
Dr. Andrea Yu Medical Geneticist
Karen Panabaker Senior Genetic Counsellor
Carla Campagnolo Genetic Counsellor
Shannon Carter Genetic Counsellor
Michelle Caudle Genetic Counsellor
Katelyn Cooke Genetic Counsellor
Samantha Colaiacovo Genetic Counsellor
Jennifer DiRaimo Genetic Counsellor
Susan Conacher Genetic Counsellor
Stephanie Ho Genetic Counsellor
Melanie Napier Genetic Counsellor
Jacqueline Pierre-Louis Genetic Counsellor
Meghan Zadorsky Genetics Assistant
Joseph Andrews Research Assistant
Alma Cabiling Administrative Assistant
Rana ElShourafa Administrative Assistant
Kathleen McEachen Administrative Assistant
Linda McManus Administrative Assistant
Reem Mewafi Administrative Assistant
Jo-Anne Psiuk-Rodgers Administrative Assistant
Naomi Shelstad Administrative Assistant
Angela Kerr General Genetics Booking Clerk/ Reception
Services available include:
The Medical Genetics Program of Southwestern Ontario includes the Provincial IODE Genetics Resource Centre.