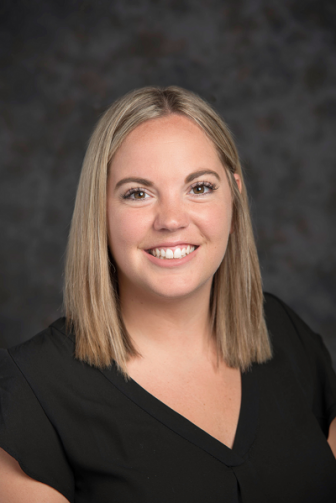 Speech Language Pathologist, Victoria Hospital
Education:
BA. (Hons.) Psychology- Wilfred Laurier University
Certificate, Speech and Language Sciences – Brock   
University
MSc. Speech Language Pathology- State University of 

New York (SUNY) at Fredonia
Joined LHSC:
Patient Populations:
Cardiology

Medicine

Mental Health

Palliative Care

Traumatology

Critical Care Trauma Centre

 

 
Professional Interest Area:
Assessment, treatment, and education for patients with speech, language, cognitive communication, and swallowing disorders related to a variety of medical conditions and acquired brain injury.
Committee/Community Involvement:
Interprofessional nutrition council (INC) member since 2017
Continuing Education:
Memory Post Stroke Workshop (2018)
Trained in use of Fiberoptic Endoscopic Evaluation of Swallowing [FEES] (2017)
Clinical Short Course in Cognitive Communication Disorders, Level 1 (2017)
Primary Progressive Aphasia Seminar  (2017)
Issues in Assessment and Treatment of Geriatric Disorders (2016)
Supported Conversation Workshop (2016)
Best Practice in the Identification, Assessment and Treatment of Oropharyngeal Dysphagia  (2015)
Motor Speech and Functional Speech Disorders (2015)
Mailing Address:
800 Commissioners Road East, P.O. Box 5010

London, ON Canada N6A 5W9
Telephone:
519-685-8500, ext. 58435
Fax:
519-685-8060