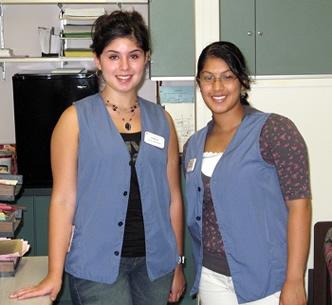 LHSC welcomes approximately 30 high school student volunteers to the hospital each summer. It is a great opportunity for students who are interested in learning about the hospital and giving back to the community. 
We look for students 16 years of age or older who are available for a minimum of 7 weeks of the summer. The summer program begins at the end of June and runs through to Labour Day weekend. 
Applications are accepted starting March Break and must be received by May 15. 
Applications are reviewed in order of date received.
Interviews are conducted in June and are based on your availability and our scheduling needs. 
Due to the number of applications received from high school students and the limited number of positions available throughout the summer, we apologize that we may not be able to meet with all applicants.
Steps for applying:
Note: Applications have closed for Summer 2020 and will re-open during March Break 2021
1. Please print the summer student application form, then complete and mail or bring in to your preferred location.
2. Send the volunteer reference form to your two references who will submit their forms directly to Volunteer Services (references are not accepted directly from the applicant). Once the two references have been received, your application will be reviewed to determine where your skills, interests, talents and availability may be best suited.