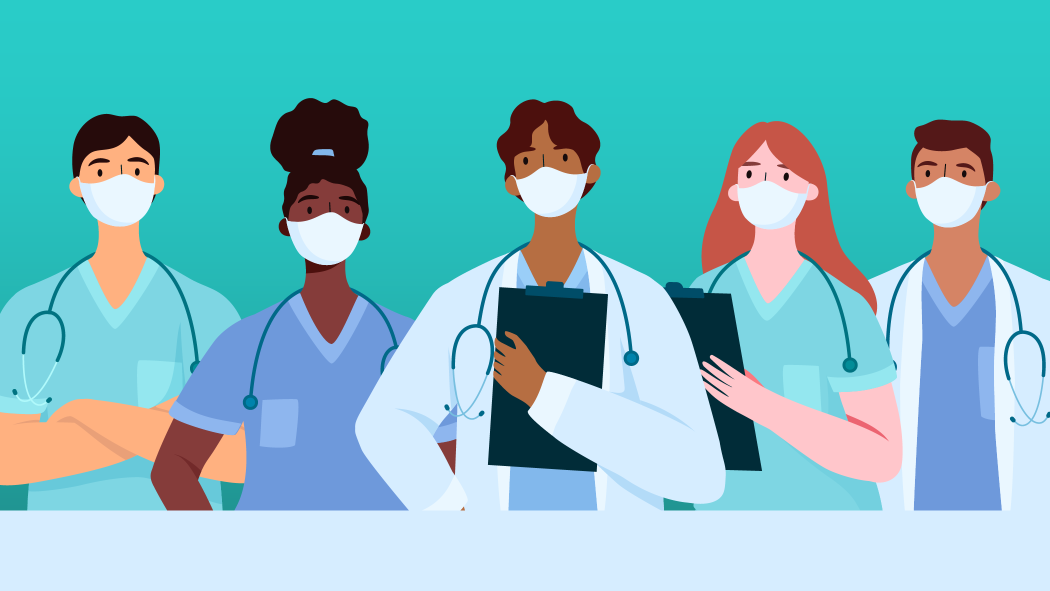 Internationally Educated Nurses (IENs) are a welcome part of the LHSC Nursing team and would like to see IENs working at the full scope to support patient care at our hospital. We recognize that navigating the path to full registration with the College of Nurses of Ontario can be challenging, but our goal is to support IENs on this journey. 
College of Nurses of Ontario (CNO) requirements
IENs must meet a number of requirements before they can be certified in Ontario. 
| | |
| --- | --- |
|   | Nursing Education: IENs must have completed a nursing education program internationally, which will be evaluated by the National Nursing Assessment Service (NNAS) to identify any education gaps in the IEN's education. |
|   | Evidence of Practice: Recent experience practicing as a nurse or having graduated within the past three years. |
|   | Registration Exam: Successful completion of the registration examination provided by the CNO - NCLEX-RN or REx-PN. |
|   | Jurisprudence Exam: Successful completion of Registered Nurse (RN) / Registered Practical Nurse (RPN) / Nurse Practitioners (NP) jurisprudence exam, which assesses knowledge of Canadian health care law and regulations. |
|   | Proficiency in English or French: Employer may provide validation of language proficiency. |
|   | Authorization to Work: Proof of citizenship, residency status or authorization to work in the Province of Ontario. |
|   | Past Offences and Findings: Self-declaration of previous legal offence. |
|   | Health and Conduct: Self-declaration of medical conditions that could impact an individual's ability to practice safely. |
Where can LHSC help support IENs along this pathway? LHSC hires many IENs in non-nursing roles while working to achieve complete CNO registration. We recognize that this journey can take time, and IENs need to work while they wait. Why not work in the field you already desire to be part of and learn about the Canadian health care system while you work toward registration?
How LHSC Supports IENs Working in Non-Nursing Roles
CARE Centre for IENs
LHSC partners with CARE Centre for Internationally Educated Nurses to support IENs working in non-nursing roles within our organization to become members of CARE. CARE provides individual case management to help IENs prepare for nursing in Ontario and break down barriers to full CNO registration. 
Supervised Practice Experience Partnership
LHSC partners with the College of Nurses of Ontario and Ontario Health (OH) as an approved host for participants in the Supervised Practice Experience Partnership (SPEP) program. For IENs who have been approved for the SPEP program, you will be matched with LHSC through OH or apply directly to our external job postings. Our program includes a complete nursing orientation and unit onboarding, followed by a minimum of 140 supervised clinical hours. We do our best to match applicants with an area of their interest, balancing this with the organization's needs. Once registered with CNO, SPEP participants may apply to postings inside LHSC as internal applicants. Through the SPEP program, you will be linked with other participants journeying alongside you and with a Clinical Educator committed to supporting your learning.  
Temporary Class Certification
Beginning in Fall 2022, CNO has approved some IENs as registrants in the Temporary Class. LHSC welcomes external applicants with approval for Temporary Class Certification. When applying externally to job postings, please indicate your registration status in your resume and the questionnaire you are asked to fill out. Once you are successful to a position, Recruitment will provide you with an Offer Letter, which CNO requires to enact your Temporary Class registration. 
New Nurse Development Program
IENs hired with less than one year of nursing experience in Canada will qualify for the NNDP.