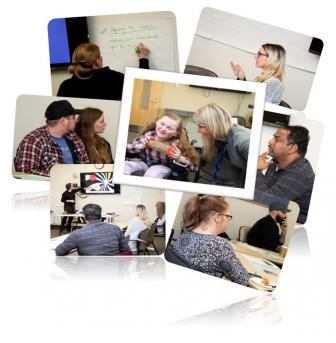 Parents of children with complex medical disorders are faced with many challenging medical decisions. Shared Decision Making (SDM) education provides tools, strategies and information to help parents and primary caregivers meet the challenges of decision making for their child.
SDM education workshops are two hours in length and will impart the following information:
What is Shared Decision Making?
How does it work?
What tools and resources can I access?
What is the role of a Decision Coach?
What are some examples of difficult decisions?
Parents and caregivers, new to the concept of Shared Decision Making, attended a recent workshop and described their experience as:
informative and helpful,
wishing there was more time to continue the discussion,
information communicated well,
great examples provided, and
excellent meeting.
When asked how they felt about their knowledge level after attending the session:
most described an increase in their knowledge – from low-moderate to high or very high.
For more information or to attend a future workshop, please contact:
Bonnie Wooten, RN, BA, MPA
Decision Coach/Project Lead SDM Pilot
Pediatric Neurology
Email: decisioncoach@lhsc.on.ca
Telephone: 519 685-8500 ext. 58207