Why is it important?
Shared Decision Making has been shown to improve compliance with treatments and decision satisfaction. The tools used in this process can minimize extreme situations and will be highly beneficial in the hospital setting. The experience gained through working with a Decision Coach or utilizing Patient Decision Aides (link to Decision Aid section) can equip patients and families with an invaluable set of transferable skills that they can apply to future healthcare, school and social decisions.
Shared Decision Making is a pilot project for patients cared for by the Children's Hospital and funded by: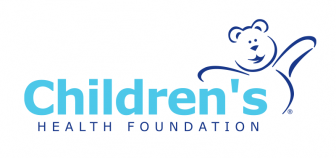 Featured editorial in The Page Hospital Newsletter, May 2019
Project Helps Patients Make Challenging Care Decisions
A newly launched pilot project is empowering patients and families to make informed care decisions that they feel confident about.  
When a young person is diagnosed with a serious illness at London's Children's Hospital, it is incredibly overwhelming and stressful for everyone involved.
Families suddenly need to be experts on a topic they likely know very little about. They may struggle to absorb all the new information, to know what questions to ask and to make their own decisions.
Newly launched, the Shared Decision-Making pilot project equips patients and families with the resources and guidance they need to take an active role in decision-making processes.
The project is currently in its first year and available for patients cared for by Children's hospital.
Shared Decision-Making lets both those receiving and delivering care to understand each other's wants and needs including cultural, religious and/or personal values.
The process makes space for open and empathetic dialogue.
Research has shown that this approach helps patients and families feel better about their decisions, reduces stress and improves compliance once a decision is made.
The decision coach is key in the success of this work. New to Children's Hospital, they work outside of the medical team, which should be comforting to patients because the coach has no bias about the decision, says Dr. Craig Campbell, the project's lead physician at Children's.
The decision coach helps families to have a clear understanding of the medical evidence and the risks and benefits associated with treatments and surgeries.
The decision coach does not make care decisions for patients but instead helps them understand the evidence, the possibilities and where possible gives them time for contemplation. 
Dr. Campbell expects that by working with a decision coach even once, patients and families will gain an invaluable set of transferable skills and tools that they can apply to future health care, school and social decisions.
"Patients may feel they have to follow a more traditional path for medical decisions, but it doesn't have to be that way," says Dr. Campbell. "The heart of Shared Decision-Making is understanding what everyone brings to the decision process and working through it in a more systematic way."  
Dr. Campbell was recognized for his commitment to improving care and enhancing experiences for patients and families, with a recent nomination for a Patient Experience Award.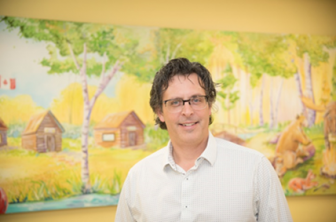 Children's Health Foundation donors are proud to have financially supported the launch of this important two-year pilot project that will improve care for patients and families.
Know your options and make the right choice for you.
Book an appointment.
Contact a Decision Coach today:
519-685-8500 ext. 58207
decisioncoach@lhsc.on.ca