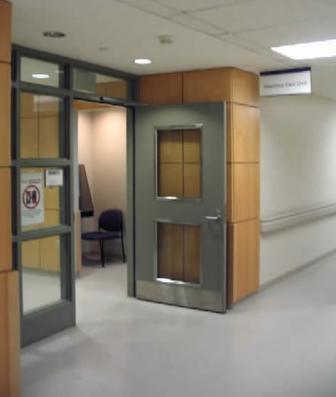 Critical care at University Hospital is comprised of two units: the Medical-Surgical ICU and the Cardiac Surgical Recovery Unit (CSRU).
The Medical-Surgical ICU is a 24 bed unit that supports critically ill patients. The unit consists of 6 bays with 3 to 5 beds in each bay. The Extended ICU (EICU) is in Bay 6. The EICU is a special part of our unit where we support patients who require a longer period of treatment and ventilation.
Our website provides information about visiting the ICU, helping the patient, patient care, patient discharge and more.
Please contact us with any questions or comments about this website.