Take a tour this weekend!
September 28, 2012
LHSC staff, patients and visitors are welcome to join Londoners in touring Victoria Hospital's new Power Plant during Doors Open London.
Although not yet in operation, LHSC's Victoria Hospital state-of-the-art Power Plant facility will produce enough electricity to meet the needs of a small town.  15 megawatts of electrical energy and 150,000 pounds an hour of steam energy will be produced at a cost lower than purchasing it from local utility providers.
The new Power Plant will also power Parkwood Hospital and accommodate the new St. Joseph's Health Care Mental Health Centre being built adjacent to Parkwood.
Visitors will be able to tour the plant and have a behind the scenes look at this technology.
Doors Open London is taking place on September 29 and 30 from 10 am to 4 pm. Visit http://www.doorsopenlondon.ca/home/ for more information.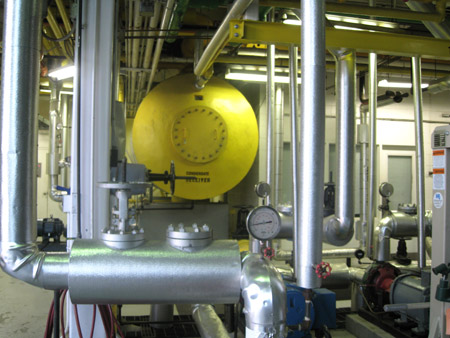 See more photos of the new Power Plant on LHSC's Facebook page.