Message from the Chair
For nearly 150 years, London Health Sciences Centre (LHSC) has played a critical role in providing care to the community.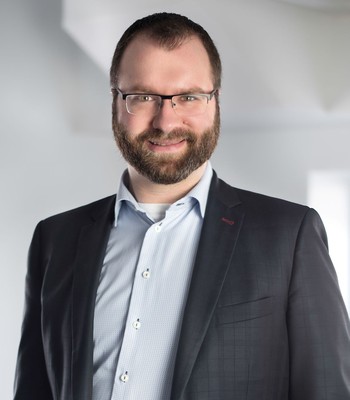 As volunteer community members, LHSC's Board of Directors help ensure that the voice of the community is present and contributing to the leadership of one of Canada's largest research-intensive acute care teaching hospitals. This is a responsibility that we take seriously, recognizing that we are accountable to patients and families from across the region and province.
As Chair of the Board, I have the honour of working with a dedicated, experienced and diverse group of professionals, who each volunteer their time and skill to ensure the delivery of safe, quality care. Together, we are fully focused on working alongside LHSC's leadership team to optimize the patient and family experience while also prioritizing the wellness of Team LHSC.
It's an exciting time at LHSC and in the larger health-care system. We are committed as a Board to supporting the hospital in transforming health alongside patients, families, Team LHSC, partners and the many communities we serve. Recognizing that London is the fastest growing city in the province, we are advancing redevelopment and growth of our facilities to ensure we meet the needs of a changing population for decades to come. We are also partnering differently in the community and with our health-care peers across the region to ensure patients receive the best care in the most appropriate setting, and we are working to advance our research and innovation mandate. 
As a proud member of the community and as a member of Team LHSC, I am energized by the possibilities of tomorrow and the exciting path that LHSC has embarked on alongside the communities we serve. Together, we are building a world-class system of care – one that the Board will continue to prioritize and hold ourselves accountable to delivering.
Matthew Wilson 
Chair, Board of Directors 
London Health Sciences Centre
Contact Us
Board of Directors 
London Health Sciences Centre 
800 Commissioners Road East 
London, Ontario Canada N6A 5W9
Attention:
Lisa Shanahan, Manager, 
Office of the Board Liaison 
E-mail: lisa.shanahan@lhsc.on.ca 
Telephone: 519-685-8500 Extension: 57331