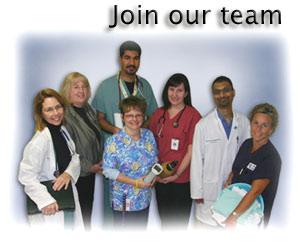 London Health Sciences Centre's University Hospital is a teaching hospital affiliated with the University of Western Ontario.
The Cardiac Surgery Recovery Unit (CSRU) is an intensive care unit specifically for cardiac surgery patients. The CSRU model of care supports a learning environment with 24 hour consultant physician coverage, critical care trained and certified nurses, and respiratory therapists with a critical care focus.
The unit opened in April 2005 and is state-of-the-art.
The pace is rapid in the 16 bed unit.
At University Hospital there are 4 dedicated cardiac operating rooms. Approximately 1400 surgeries are done annually. Cardiac Surgery includes:
Coronary artery bypass grafting, on or off pump
Robotically assisted coronary artery bypass grafting using the daVinci surgical robotic system
Hybrid procedure (Robotically assisted bypass grafting with percutaneous coronary intervention stent insertion)
Single and multiple heart valve repair or replacement
Heart transplants