The Fellowship Program at Western University has a strong tradition of more than 30 years of training transplant surgeons that have gone on to practice around the world. The Fellowship Program is accredited with the American Society of Transplant Surgeons (ASTS) for training in Liver and Kidney Transplantation and HepatoPancreatoBiliary Surgery. Fellowships are two years in duration. The fellowship is focused on achieving clinical competence in and out of the operating room. More formal aspects of teaching include fellows' seminars, grand rounds an journal clubs. Involvement in academic aspects of fellowship training are expected and include quality improvement projects as well as clinical or basic science research. There is opportunity to pursue a Master's Degree in Surgery through Western University but would likely require prolongation of the training period.
The fellowship application process is administered through the SF match.
Educational Objectives:
Abdominal Organ Transplant Surgery
Become competent in all aspects of liver, kidney and pancreas transplant recipient care including: 

transplant evaluation
selection
pre-transplant care
post-transplant care in the inpatient and outpatient settings
Liver transplantation:
Become competent at all aspects of liver transplantation including

donor liver evaluation
organ procurement 
liver recipient procedure including hepatectomy and implantation of the donor liver

Become familiar with ancillary procedures and technical variations of liver transplant surgery 

living donor transplantation
indications and setup of veno-venous bypass

Gain exposure in technical and clinical aspects of transplant oncology including

hepatocellular carcinoma
perihilar cholangiocarcinoma
neuroendocrine tumours

Become competent in the longitudinal care of the liver recipient including 

percutaneous liver biopsy 
interpretation of liver histology including rejection, CMV infection, post-transplant lymphoproliferative disorder, recurrent hepatitis 
biliary obstruction and indications for revision or endoscopic management
Kidney transplantation:
Become competent in all aspects of kidney transplantation including:

organ procurement procedures
laparoscopic live donor nephrectomy
kidney recipient procedure 
allograft nephrectomy
native nephrectomy for polycystic kidneys
Pancreas transplantation:
Gain experience in all aspects of donor pancreas evaluation and organ procurement procedures. 
Donor pancreatectomy 
Back table preparation of pancreas allograft
Implantation of the donor pancreas
Learn all aspects of modern immunosuppression including dosing, side effects, and complications
Hepato-Pancreato-Biliary Surgery
LHSC is the tertiary referral center for HPB in Southwestern Ontario
Become competent in all aspects of evaluation, selection, pre-operative planning, technical performance and post-operative care of hepato-pancreatico-biliary (HPB) conditions
Become familiar and competent with minimally invasive surgery
Liver:
Become competent in open and minimally invasive surgery

multi-disciplinary care of primary and secondary hepatic malignancies

operative planning and indications for resection including

major hepatectomy
ablation
parenchymal sparing approaches
indications for minimally invasive approaches

competence in laparoscopic major and minor hepatectomy

post-operative care
Pancreas:
Become competent in open and minimally invasive surgery

major pancreatic resection

pancreaticoduodenectomy including:

major vascular resection and reconstruction
totally laparoscopic pancreaticoduodenectomy

distal pancreatectomy, laparoscopic and open
total pancreatectomy
surgery for benign pancreatic disease
Biliary:
Become competent in 

management of biliary malignancies
management of biliary injuries
management of complex benign biliary disease

Opportunities exist for additional training in ERCP
Procedure Volumes:
Transplant: 60 liver, 10 pancreas, 140 kidney transplants (40 living donor) per year
HPB:  greater than 120 HPB cases per year (60 major pancreas, 50 major hepatectomy, 25 biliary; 75% minimally invasive or MIS assisted) 
Academic and Research Responsibilities:
The fellows will be encouraged to carry out clinical investigation on mutually agreed upon topics, prepare the data and present the findings to the MOTP at University Hospital. They are strongly encouraged to submit abstracts to national or international meetings.
The fellows will participate in the on-going clinical trials of patients during their rotations and become familiar with the conduct of clinical trials, including the interpretation of results. 
Attendance at all MOTP Educational Forums is expected.
For all MOTP supported fellows there is an expectation that a minimum of 24 months clinical service be provided by each fellow.
All MOTP supported fellows are expected to attend Journal Clubs, plan and present a research idea and maintain their own log, as required, for AST and ASTS accreditation.
Faculty:
Transplant/HPB/General Surgery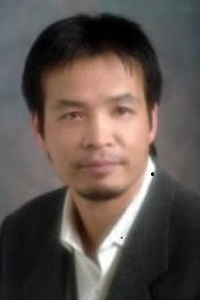 Dr. Douglas Quan, MD, MSc, FRCSC, FACS  
Director Transplant/Liver Surgical Fellowship Program
London Health Sciences Centre, University Hospital  
339 Windermere Road Room C8-122  
London, Ontario, Canada N6A 5A5
Dr. Anton Skaro, MD, PhD, FRCSC, FACS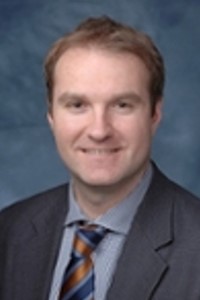 London Health Sciences Centre, University Hospital  
339 Windermere Road Room C4-211B  
London, Ontario, Canada N6A 5A5
View Dr. Anton Skaro's Publications
HPB/General Surgery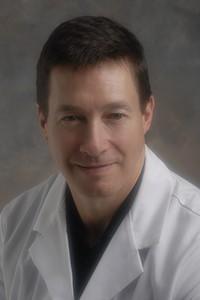 Dr. Edward Davies, BSc, MD, FRCSC
London Health Sciences Centre, University Hospital  
339 Windermere Road Room B8-007  
London, Ontario, Canada N6A 5A5
View Dr. Edward Davies's Publications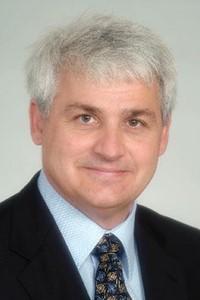 Dr. Ken Leslie, MD, FRCSC  
Chair/Chief General Surgery
London Health Sciences Centre, Victoria Hospital  
800 Commissioners Road East, Room E2-213, Zone E  
London, Ontario, Canada N6A 5W9
Office Telephone: 519-685-8500 Extension: 76778
Office Fax: 519-667-6764
View Dr. Ken Leslie's Publications