When Matthew Mailing passed away in 2003 at the age of 34 from complications related to heart transplant surgery, he bequeathed one-third of his estate to support our Multi-Organ Transplant Program. Matthew's gift became the catalyst for establishing a world-class facility in transplant studies - The Matthew Mailing Centre for Translational Transplant Studies, a joint venture between LHSC and Lawson Health Research Institute.
Led by Dr. Anthony Jevnikar, the state-of-the-art, $4.25 million Mailing Centre was funded through the generous support of the Mailing family and friends along with donations from hockey great Eric Lindros, the Department of Medicine, pharmaceutical companies, and individuals from health care and our community.
The nearly 9,000-square-foot Mailing Centre will promote accelerated translation of basic research in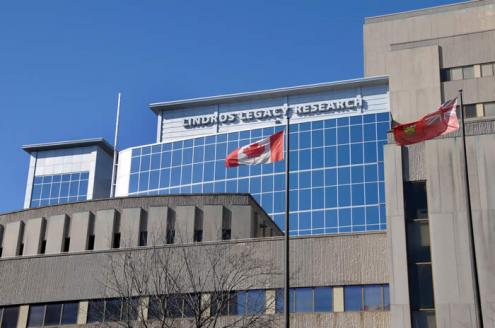 transplantation to improve patient care. Scientists and clinician-scientists have a primary interest in transplantation such as novel immunotherapy, tissue protection and advanced microsurgical techniques.
"The Mailing Centre is the first centre of its kind in Canada that focuses on transplantation research problems, built entirely by privately donated funds from many donors who believed in us and our mission," says Dr. Anthony Jevnikar, the first director of the Centre. "Our scientists and clinician-scientists will discover new treatments, including novel immune therapies, molecular 'fingerprinting' to identify how well patients respond to anti-rejection drugs and the ability to accept their new organs, possibly without long-term drugs. Nanotechnology approaches will improve organ preservation, and stem cells will be used to repair organs."
Recognizing that research benefits from the natural communication that occurs when researchers work together, the Mailing Centre is an open environment workspace, which encourages interaction and collaboration yet can be adapted to meet the changing needs of individual researchers. The entire facility is linked by a sophisticated informatics network tied into the robotics group, also housed within the Lindros Legacy Research building. In keeping with the translational focus, the Mailing Centre is located immediately adjacent to the Multi-Organ Transplant Unit.
Standing as a shining example of what one person can inspire and of what can be achieved by working together, the Mailing Centre will contribute to scientific breakthroughs in organ transplantation that will benefit patients throughout Canada and around the world.