Car Seat Safety
Using the right car seat is the best way to prevent serious injury to children in collisions. It is important to have the right car seat for your baby. Newborn babies and infants need special protection while in a vehicle. In a collision a properly installed rear- facing child car seat can save your baby's life.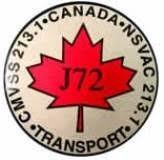 When you buy a child car seat for use in Canada, look for the National Safety Mark Label attached to the seat. This label indicates that the seat complies with Canadian regulations and standards and is legal for use in Canada. Every car seat has an expiry or useful life date on it and should be used past that date.
Additional Information:
Never Shake A Baby. Shaken Baby Syndrome - Period Of Purple Crying Program
Period of Purple Crying is a new way to help parents understand this time in their baby's life, which is a normal part of every infant's development. It is confusing and concerning to be told your baby "has colic" because it sounds like it is an illness or a condition that is abnormal. When the baby is given medication to treat symptoms of colic, it reinforces the idea that there is something wrong with the baby, when in fact, the baby is going through a very normal developmental phase. That is why we prefer to refer to this time as the Period of PURPLE Crying. This is not because the baby turns purple while crying. The acronym is a meaningful and memorable way to describe what parents and their babies are going through.
The letters in PURPLE stand for:
P - Peak of crying. Your baby may cry more each week, the most in month 2, then less in months 3-5
U - Unexpected. Crying can come and go and you don't know why.
R - Resists soothing. Your baby may not stop crying no matter what you try.
P - Pain-like face. A crying baby may look like they are in pain, even when they are not.
L - Long lasting. Crying can as much as 5 hours a day, or more.
E - Evening. Your baby may cry more in the late afternoon and evening.
Ways to help comfort your crying baby:
Hold and soothe your baby
Provide gentle rocking
Give your baby a bath
Take your baby for a ride in a stroller
Feed your baby if it has been more than 2 hours since the last feed
If you have tried to soothe your baby after making sure they have been fed, their diaper changed, and they have no signs of fever or illness it is okay to lay them in their crib on their back where they are safe. This gives you a chance to take a break. Remember that a period of crying is normal and that it has nothing to do with your parenting. Remember to remain calm and NEVER shake your baby.
Please watch the Period of Purple Crying video – Ask your bedside nurse for access to the video.
For more information, visit the National Center on Shaken Baby Syndrome website. 
Baby Safe Program - St. John's Ambulance
Call the telephone number above to register for the New Parent Safety Workshop. 
New Parent Workshop. Running approximately 3.5 hours (depending on class sizes and questions), this non-certificate workshop is structured to teach essential emergency skills to new parents, grandparents and siblings over 14 years old. The training is focused on accident and injury prevention, first aid, choking and CPR techniques used on newborns, infants and young children.
Safe Sleep for Babies
The prevention of Sudden Infant Death Syndrome (SIDS) or Sudden Unexpected Infant Death (SUID) of an infant less than 1 year old.
Creating a safe sleeping environment for your baby will reduce the risks of injuries and sleep related deaths, including Sudden Infant Death Syndrome (SIDS).
Decrease the risk for SIDS:
Provide a smoke free home before and after your baby is born. Smoking is one of the greatest risks for SIDS.

Breastfeeding or feeding with breastmilk helps to protect your infant.

Don't let baby get over-heated. A general rule; baby should be in one more layer than what a parent is comfortable in.

Provide your baby with a safe sleep environment that has a firm surface and no added pillows, comforters, quilts, bumper pads or stuffed toys.

Do not share the same sleep surface with your baby. Baby should always go back to sleep in their crib, cradle or bassinet next to your bed for the first 6 months.

Always place your baby on their back for nap time and sleep time.

Keep blind cords up high and out of reach, so your baby can not get caught in them.

Keep your baby safe from falls, burns, etc.
Safety tips
Always supervise young children and keep them within arm's reach
Watch your step, prevent falls
Avoid over exposure to the sun
Install your child's car seat properly and make sure it is the right seat for your child
Pay attention to others and share the road
Get the latest updates by subscribing to Consumer Product Safety alerts