The Transplant Outpatient Clinic, which is located on Level 4 University Hospital, ensures excellent ongoing care for heart and liver transplant recipients following discharge. The Transplant Outpatient Clinic has more than 5,000 visits each year and coordinates outpatient visits, blood tests, and diagnostic tests. As well, many patients are enrolled in clinical studies, and require specific monitoring which is provided by the Transplant Outpatient Clinic.
The Nephrology Outpatient Clinic, also located on Level 4 of University Hospital, cares for our kidney transplant patients. For surgical issues, kidney recipients may also be seen in the 8th floor Urology Clinic. These clinics provide excellent ongoing care, including blood and diagnostic testing and promotion of healthy lifestyles following transplantation.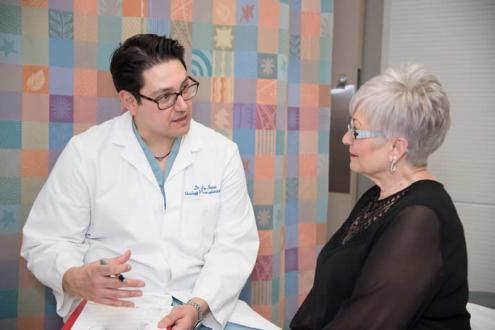 Residents of Northern Ontario may be eligible for a Northern Health Travel Grant through the Ministry of Health and Long-Term Care. Travel grants do not cover all of patients' travel expenses but they can help defray the overall cost of the trip. Further information and application for Northern Health Travel Grant is available online.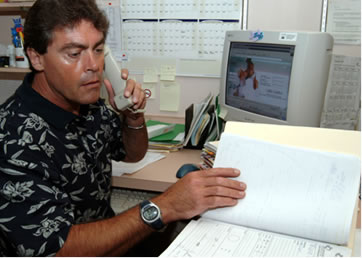 Patients, recently discharged from hospital, can maintain a link with the hospital, and receive support and information as they integrate themselves back into the community. Physicians, nurse practitioners, and other members of the transplant team assess all test results that are sent to both Clinics, and they contact patients as necessary to adjust drug doses, enquire about symptoms, and provide medical advice. It is preferred for transplant patients to have their lab work drawn at Lifelabs because results arrive more reliably and efficiently on our computer system.
We encourage patients to keep track of all their medications, using the Self-Medication Form, which is given before discharge. Patients should bring their up-to-date, completed form to every clinic visit.
Transplant recipients often have questions about receiving immunizations, especially "the flu shot". Recipients may have the flu shot if they are more than six months post transplant. Transplant recipients should not receive any live vaccines. For a list of vaccinations that are allowed and for those you should not receive, read this summary.
Once patients return home, they visit their local doctors for medical care, including regular blood tests to monitor their anti-rejection drugs. Our program is indebted to countless community specialists and family practitioners who provide diligent and timely care for our patients. Also, some of our physicians and surgeons travel to distant communities and hospitals, like Sudbury and Windsor, to run clinics and to provide care for transplant patients.