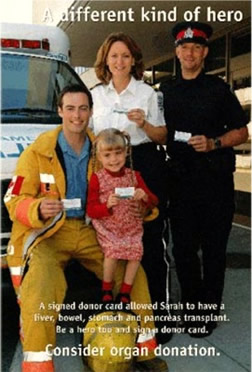 Our newest poster features a child who received four transplant organs, along with some local heroes (a firefighter, a paramedic, and a police officer). The message says, "A different kind of hero.... Consider organ donation. A signed donor card allowed Sarah to have a liver, bowel, stomach and pancreas transplant. Be a hero too and sign a donor card."
There are three more posters in this series that have the same text, but each features Sarah with one of the heroes. Our Committee distributed these posters, along with donor cards, to various organizations and businesses throughout our transplant region.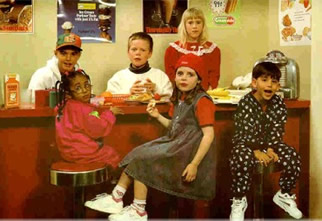 The message on this poster reads:
Three of these children have received life-saving organ transplants.
You can't tell the difference...but you can make the difference.
Talk to your family about organ donation today.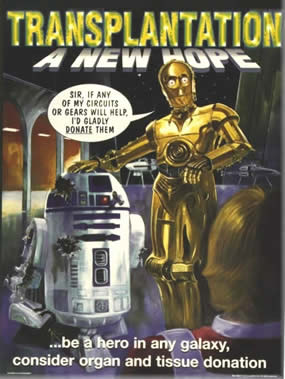 This poster features the line from a Star Wars movie: "Sir, if any of my circuits or gears will help, I'll gladly donate them" in which C3PO offers to help R2D2.
The poster received national support from the Canadian Association of Transplantation, and was distributed nationally to transplant programs. Locally, the Committee distributed the poster and brochures to libraries and medical clinics, including Canadian Blood Services and the Public Health Unit.