There are many remarkable people at London Health Sciences Centre, and I am pleased to help recognize them through the President's Award Program.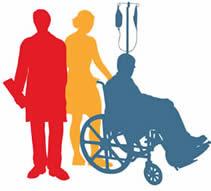 The core values play out every day at LHSC in the care delivered to patients and interactions with colleagues; and those values extend beyond the hospital walls in the countless hours staff give to helping others in the community. LHSC is also home to dedicated innovators and leaders (both formal and informal) who are committed to helping the organization reach its full potential.
Individuals and teams are recognized in the following award categories:
Nominations for the 2019 President's Awards are now closed.
Dr. Paul Woods
President and Chief Executive Officer
About the President's Award Program