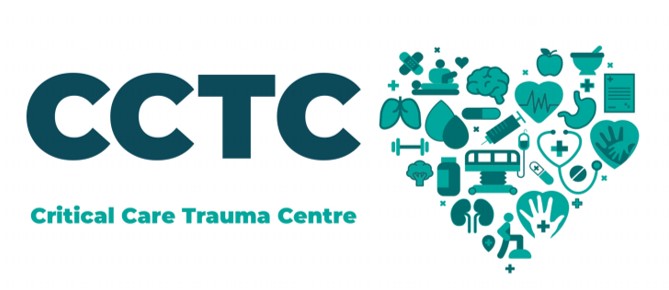 The Critical Care Trauma Center (CCTC) at London Health Sciences Centre's (LHSC) Victoria Hospital is a 30 bed medical-surgical-trauma unit. Our patient population is adults over 18 years of age. There is a separate Pediatric Critical Care Unit (PCCU) located opposite to the visitors' entrance to CCTC.
The CCTC cares for patients who require intensive care after trauma or surgical procedures (including vascular, thoracic, gynecology and otolaryngology), obstetrical complications, cancer, sepsis (serious infections or complex medical disorders (including respiratory and renal diseases). CCTC is a referral center for the Southwest Local Health Integration Network (SW-LHIN).
CCTC provides high quality critical care services by staff who are specially trained to meet the complex needs of critically ill patients. Our Critical Care Outreach Team (CCOT) provides additional support to adult patients at Victoria Hospital who are outside the walls of the CCTC. This includes follow-up care after discharge to a ward. The CCOT team is comprised of CCTC nurses, physicians and respiratory therapists who work in CCTC.
The CCTC is a Level III teaching facility, affilated with Western University (UWO). Care is provided by a multidisciplinary team of professional health care providers, and is directed by our physicians who have specialty training in critical care. You can learn more about our unit by visiting the Patients, Families and Visitors section of our site.
Our teams promote an interdisciplinary learning environment, teaching students from various disciplines and educational institutions, including: Western University, Fanshawe College and partnering academic institutions. Many members of the critical care team are academically affiliated with faculties at Western University.
Last Reviewed: March 28, 2020