The Sanctuaries
University Hospital and Victoria Hospital each offer a secluded and peaceful wheelchair accessible Sanctuary area. This "Sacred Space" is available anytime for prayer, meditation and quiet reflection.
As per the Smoke-Free Ontario Act, both Sanctuaries are smoke-free spaces, except as under the Exemption for Traditional Use of Tobacco by Aboriginal Persons. This exemption states, "Despite the prohibition from smoking in an enclosed workplace or enclosed public place, an Aboriginal person has the right to use tobacco for traditional Aboriginal cultural or spiritual purposes. Aboriginal residents of hospitals (public and private)… have a right to be provided with an indoor area to use tobacco for traditional cultural or spiritual purposes."
Each Sanctuary is also available for both unplanned and scheduled group usage. Please note that Sanctuary space is not suitable for academic and/or clinical teaching purposes.
All Sanctuary events must be booked through the Spiritual Care main office at 519-685-8418 or SpiritualCare@lhsc.on.ca. A scheduled booking does not reserve either Sanctuary for exclusive usage and all users are expected to share the space with others.
A schedule of events is posted outside each Sanctuary.
Please note that Sacred Readings, provided by local faith groups, are accessible in both Sanctuaries. 
Sanctuary Locations
: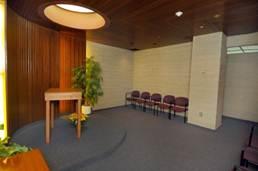 University Hospital -

Located on the 1st floor, just off of the Main Lobby, beside the main elevators, Room A1-502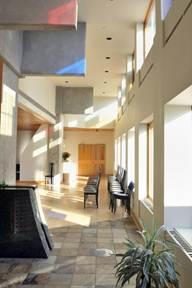 Victoria Hospital -

Located on Level 3, between the Zone "C" elevators and the main Cafeteria "Fayes Café", Room C3-402